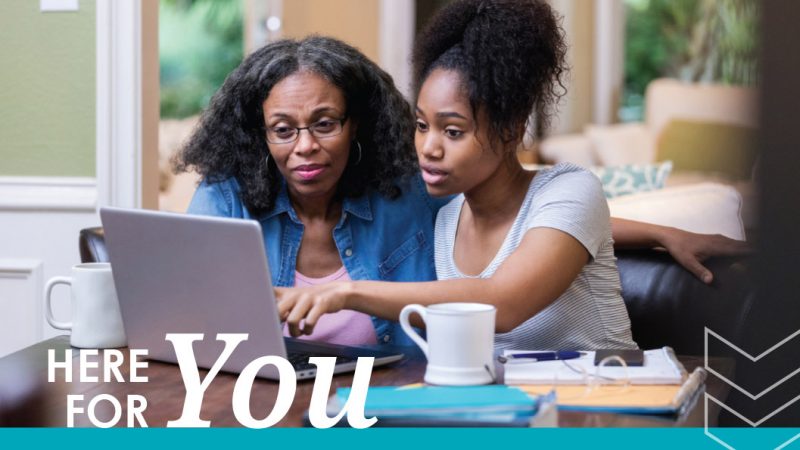 No-cost college search webinars
Planning for college isn't easy. It's best to be prepared. From financial aid to college visits, our member school EXPERTS are here for you. These free, easy-to-access webinars get you the firsthand information you need to help make your college search successful!
Get the Most Out of a College Visit: February 8, 2022
Admissions Directors' Advice: February 10, 2022
How to Pay for College: February 15, 2022
Starting Your Search: February 17, 2022
Overview of Your College Search (in Spanish): February 22, 2022
Registration is free! Attend as many webinars as you wish.
Topics
Get the Most Out of a College Visit
There's no substitute for visiting a college campus, but what exactly makes for a great visit? A great visit is more than a tour and observing classes. Hear from admissions officers about things to look for, questions to ask and experiences to expect. You'll have time to ask questions and hear from the experts!
Admissions Directors' Advice
Get a behind-the-scenes look at the admissions process from those who know it best! From reviewing applications to assembling a class of diverse passions and talents, these campus leaders know how confusing the admissions process can sometimes seem. They'll share with you their advice on how to narrow your search, how to find a great fit and how to strengthen your application.
How to Pay for College
Private schools are expensive, but the amount of resources available to many families is often a surprise. Learn about how the financial aid process works even if you're not sure if you will qualify. Learn about the tools colleges use to help students and families afford the school of their dreams.
Starting Your Search
College may be a couple years away, but it's not too early to start thinking about what's important to you! Learn from these experts about the different ways that people begin their college search and how to take advantage of online resources as well as resources from your school or church.
Descripción general de su búsqueda de universidades
Martes, 22 de febrero del 2022
8 p.m. Este || 7 p.m. Central || 6 p.m. Montaña || 5 p.m. Pacífico
No es demasiado pronto para empezar a pensar en la universidad. Aprende cómo comenzar tu búsqueda universitaria, comprender mejor los recursos de ayuda financiera y fortalecer tu aplicación para la universidad. Tendrás la oportunidad de aprender y hacer preguntas a los expertos.
Overview of Your College Search (in Spanish)
It's not too early to start thinking about college. Learn how to begin your college search, better understand financial aid resources and strengthen your college application. You'll have an opportunity to learn and ask questions of the experts.